Board Appointments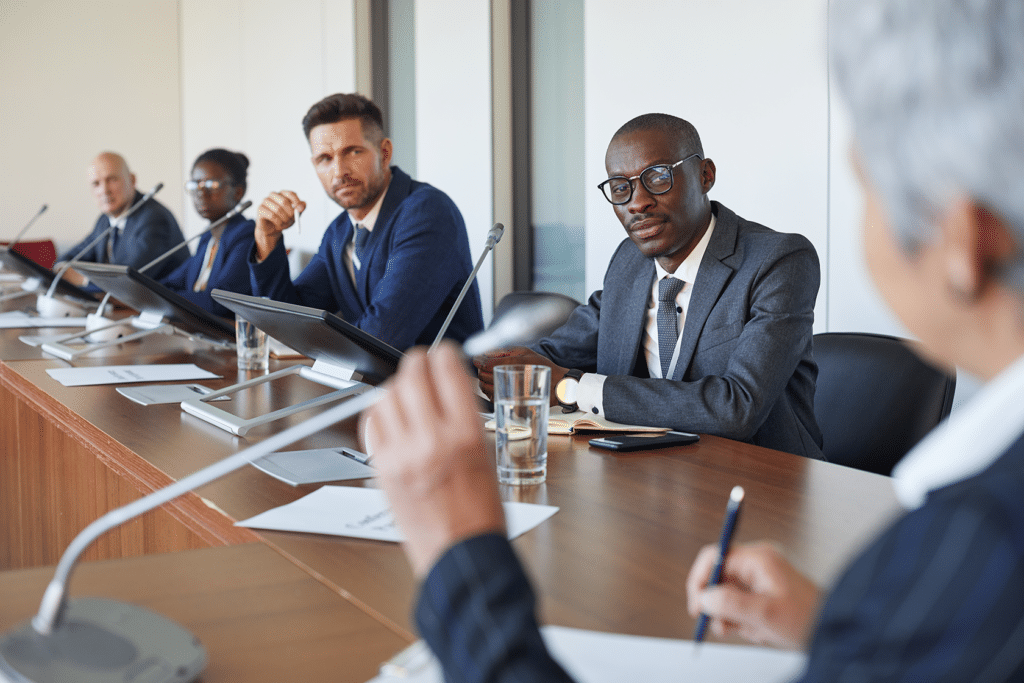 Building Dynamic Boards: Your Success, Our Mission
Strengthening Organizational Leadership
At Cronin Partners, we recognise the immense value that a diverse and skilled board can bring to an organisation. Our Board Appointments service is designed to find the perfect match for your company's unique needs, fostering sustainable growth and empowering your organisation to reach its full potential.
With extensive experience and an extensive network of industry leaders, we specialize in:
Identifying Board Opportunities: We conduct a thorough analysis of your organization's goals and challenges to pinpoint the ideal board positions that will create a lasting impact.
Candidate Sourcing: Our team of experts leverages a vast network of experienced professionals, ensuring we find the best-suited candidates for your organization's needs.
Comprehensive Evaluation: We conduct in-depth assessments of each candidate's experience, qualifications, and cultural fit, ensuring a seamless integration into your organization.
Onboarding Support: Our team provides support throughout the onboarding process, including orientation and coaching, to ensure a smooth transition for both the new board member and your organisation.
Partner with Cronin Partners and unlock the true potential of your organisation with our Board Appointments service. Contact us today to get started on the path towards a stronger, more dynamic board.